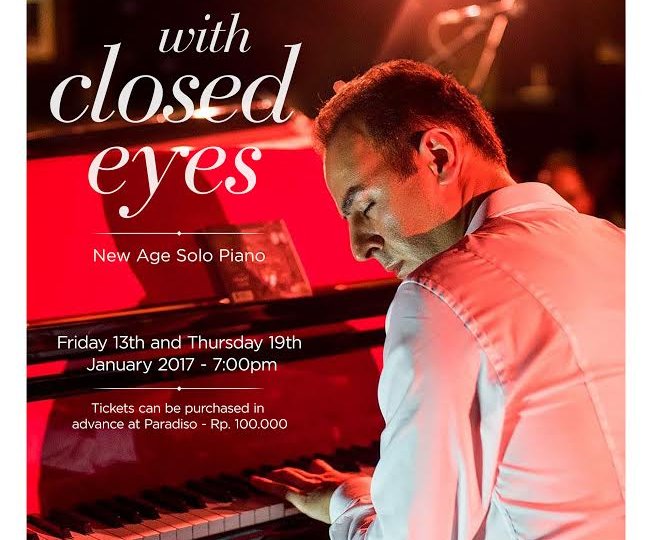 "Beautiful music that touches the soul" was the audience consensus for Arash Behzadi's sold out performances in Ubud, Bali. Two hours of non-stop deep emotional pieces from "With Closed Eyes" plus improvisational and new compositions at two events, led to a command additional third concert event at Jungle Fish Resort with tickets disappearing within five days of the concert's announcement.
Creating a bond between himself, his piano and the audiences, Arash shared stories behind his composed pieces which listeners resonated with.
"If you are willing, Arash's music will move you and allow you to connect with yourself in a deeper way." – C Gill
"This has been the most healing and fulfilling evening …..there is so much love in your music. I was truly touched by your creativity, your soul and your talents through each note that you played……throughout the whole concert, I listened With Closed Eyes." – K Shie
Regarded as the cultural center of Bali, Ubud is renowned as an arts and crafts community with artists' workshops and galleries spread throughout the region and nearby village. Architecturally appealing, the Hindu temples and shrines are among Bali's most famous landscapes and are surrounded by rainforest and terraced rice paddies leaving a strong imprint on the heart and hands of Arash Behzadi.