iTunes
Spotify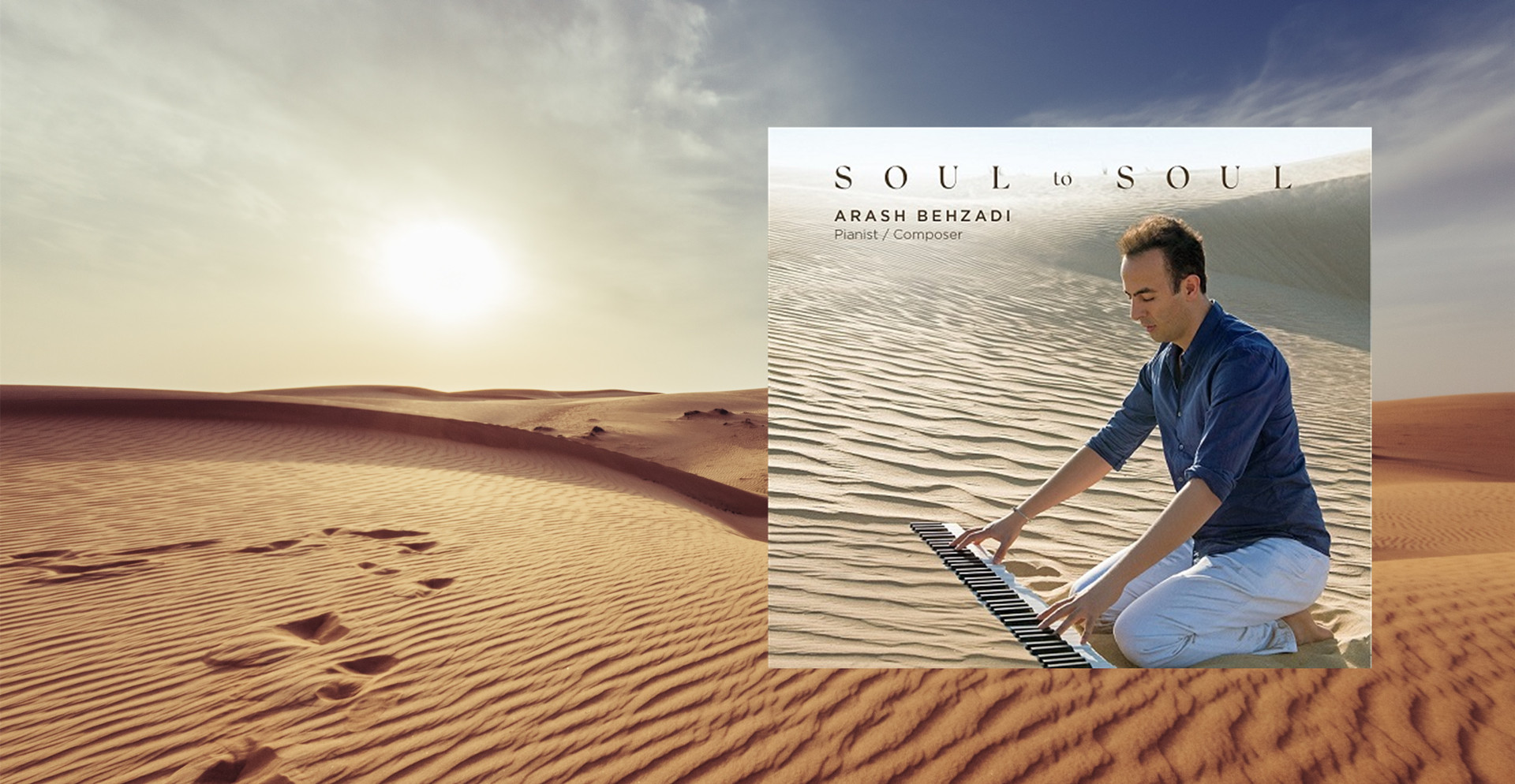 iTunes
Spotify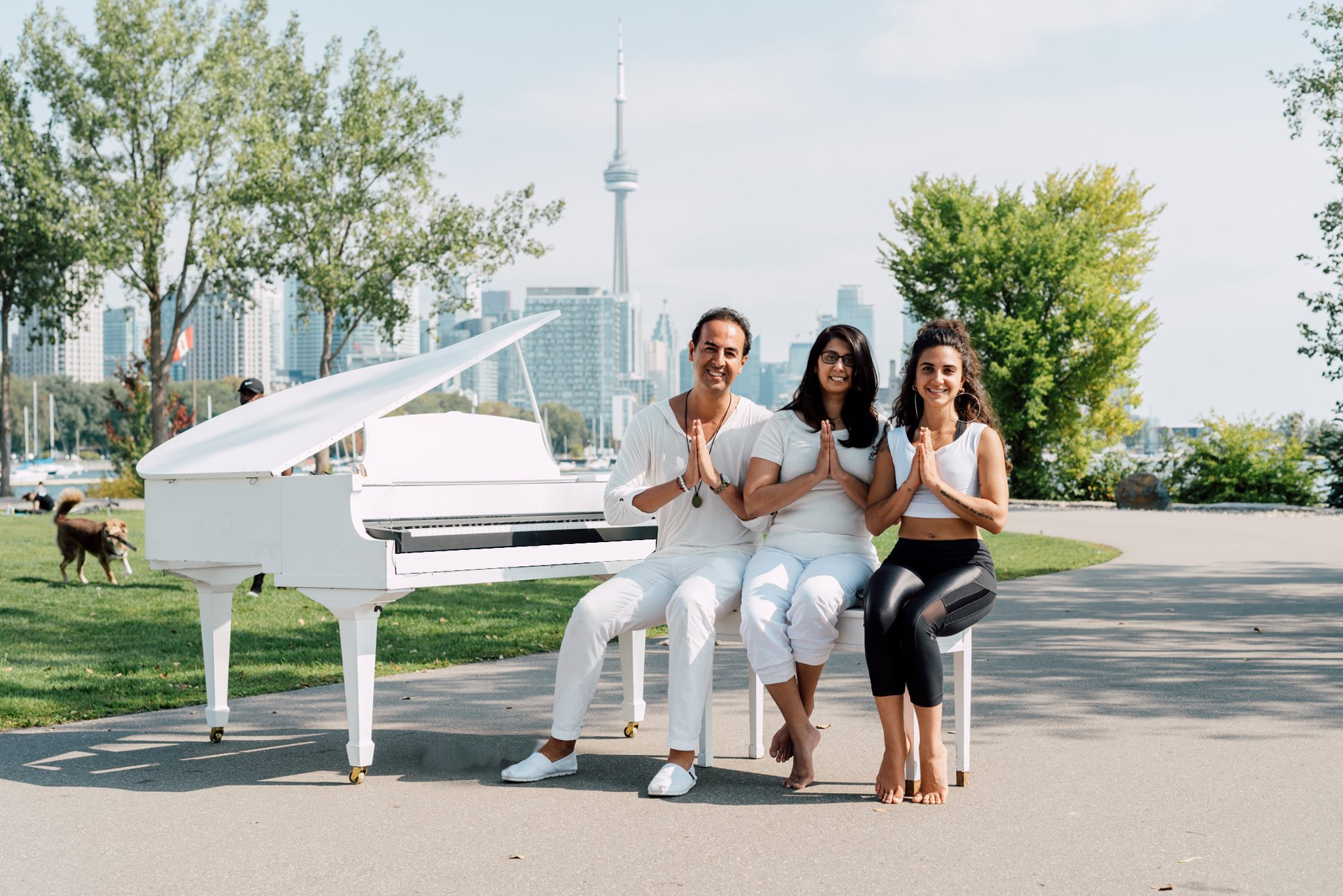 Celebrating Global Peace Day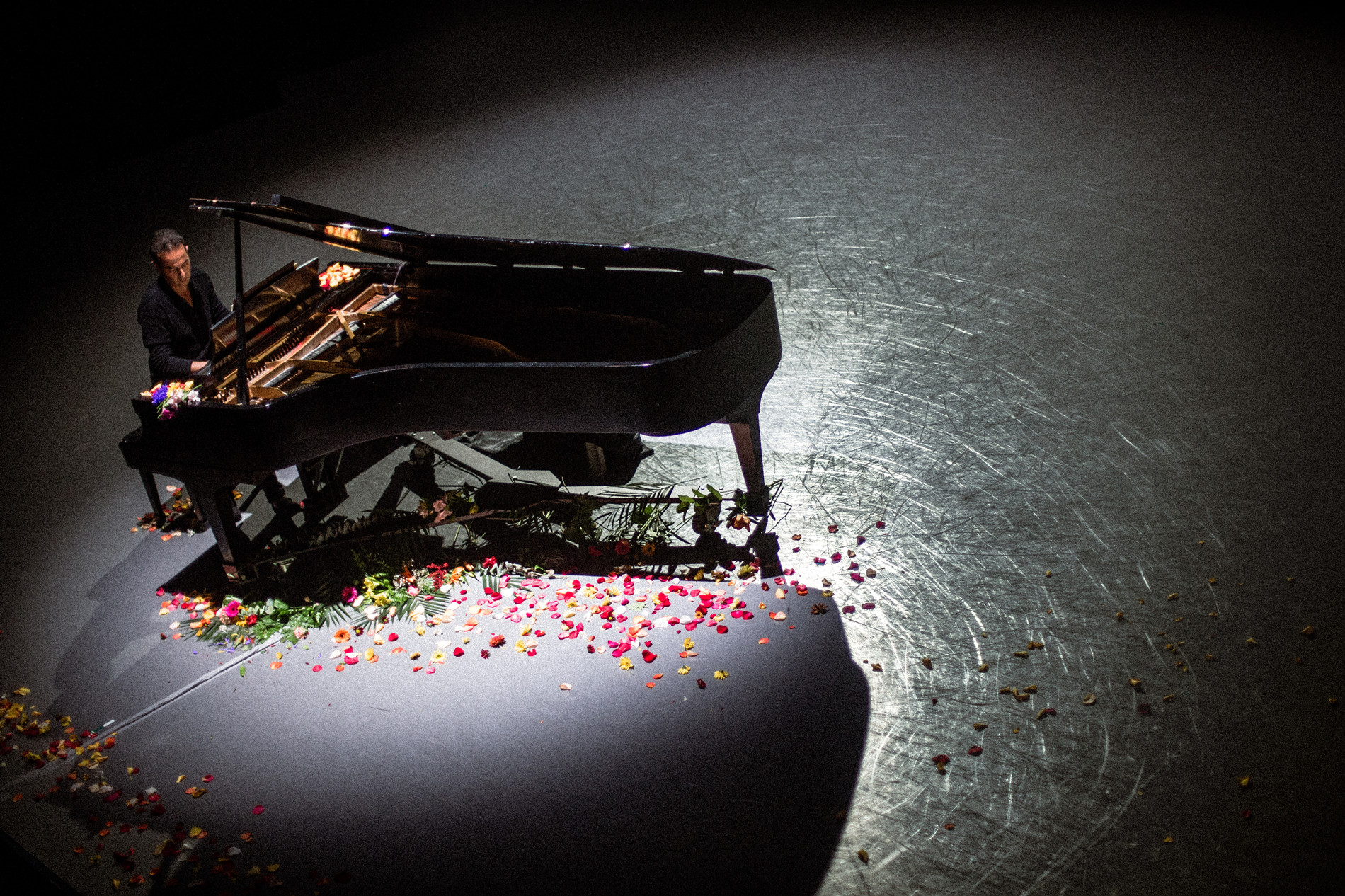 'With its wide tonal range,
the piano mirrors existence in all its complexities
from moments of profound sadness to exhilaration and joy.
The piano connects us. It's an allegory for life itself.'
- Arash Behzadi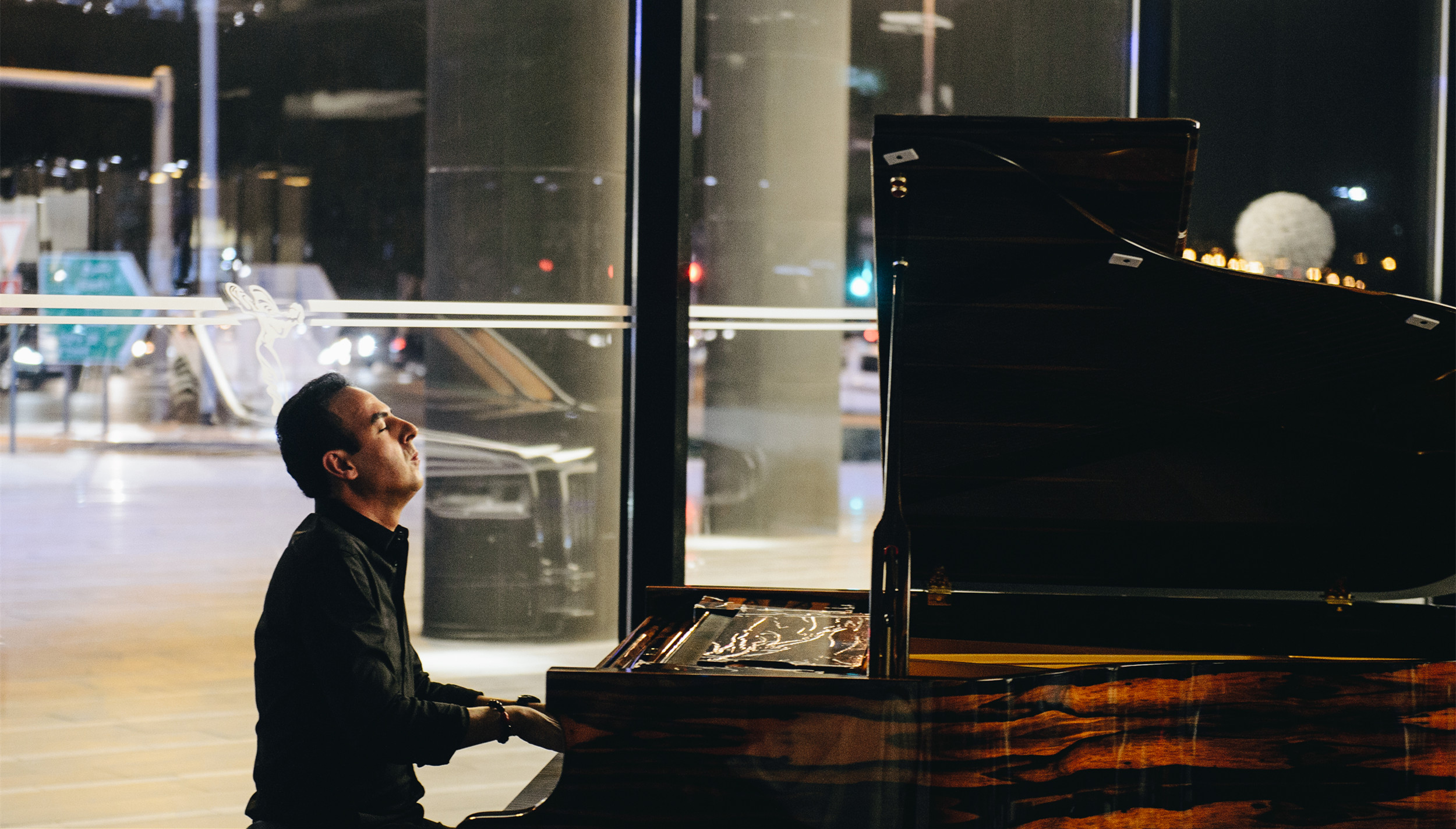 Rolls Royce, Dubai and a one-of-a-kind piano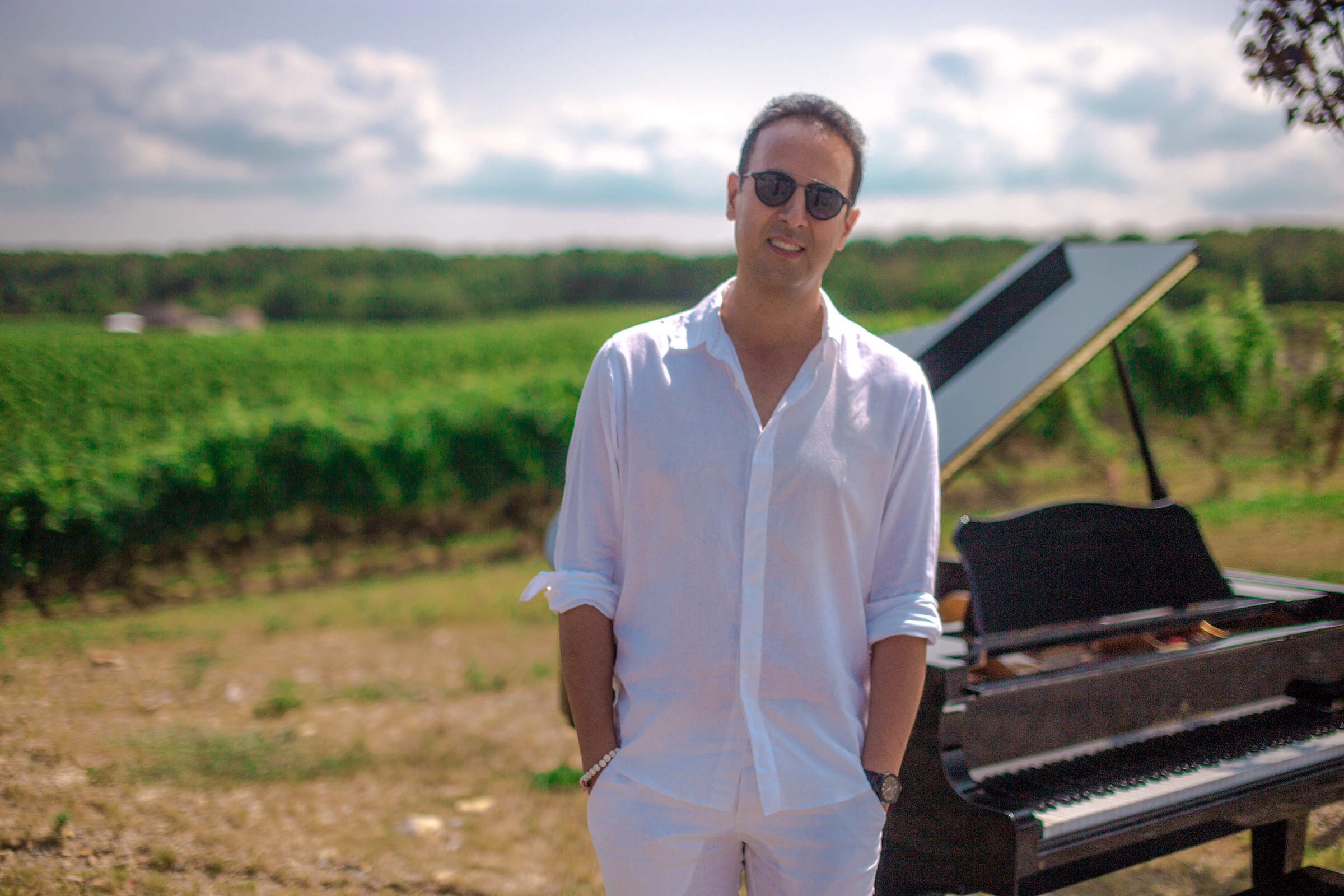 Album Debut at Niagara's Wine Region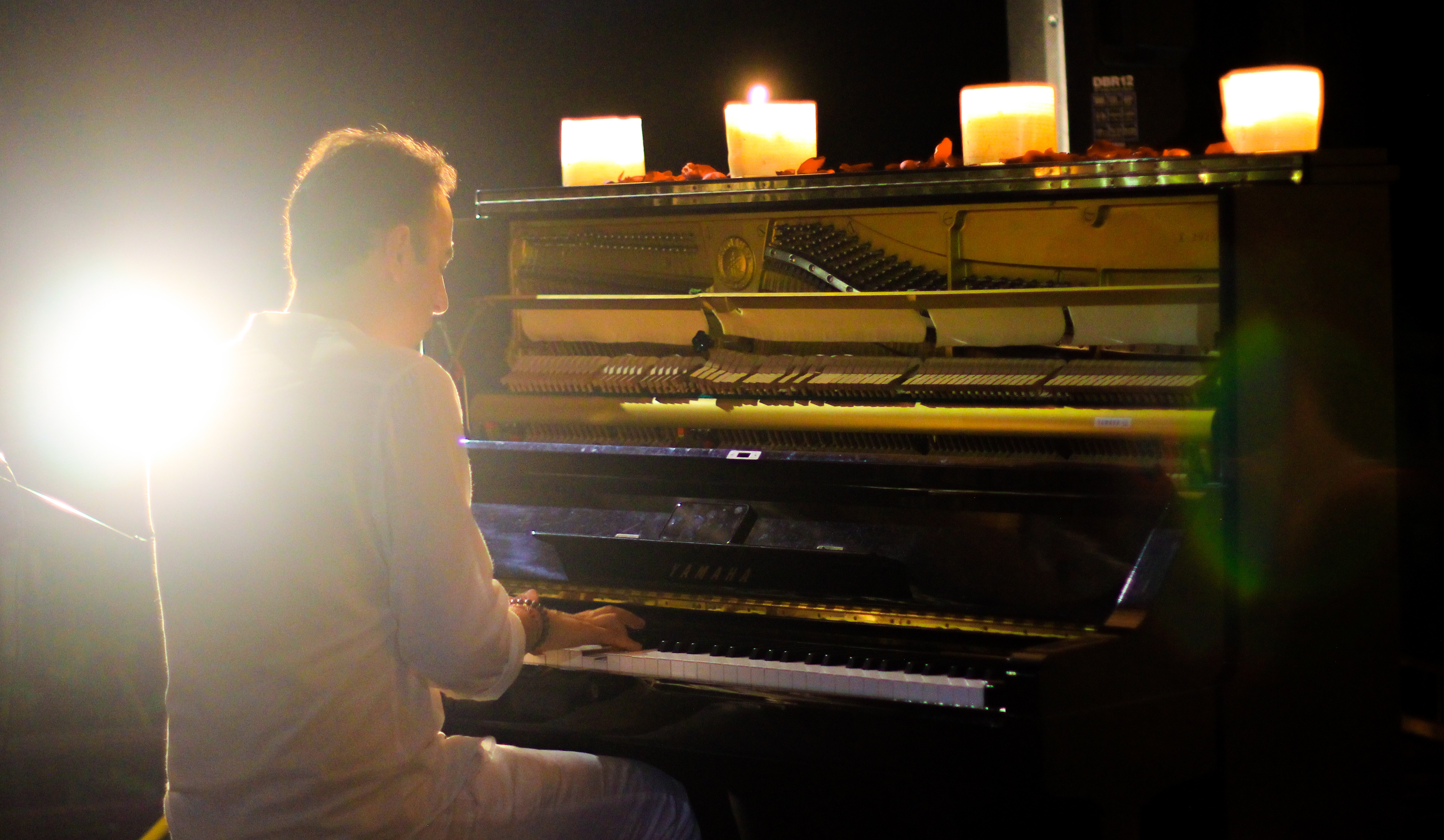 Performing Live at Wu Wei Wisdom Sanctuary, Bali
Piano Yoga: Sacred Space
A journey through movement, meditation & music
Read More
Welcome to my music. I'm a composer and pianist creating life-inspired healing compositions, musical narratives that reflect the gamut of human emotions through deeply personal stories and transformative life experiences brought to life through the piano's vibrancy.
I see myself as an actor re-creating these moments in an intensely personal and intimate way tapping into the magical wonder of music to heal and rejuvenate.
I feel that my music is universal – it speaks to people of all ages. Music is the most direct way of accessing the human spirit. Let us explore its infinite wonders together.
– Arash Behzadi
Canadian/Iranian Neo-Classical pianist and composer Arash Behzadi returns with the captivating and beautiful new album '11:11' (released November 11th)
Known for his vibrant piano compositions with his unique blend of Neo-Classical music that delves into the vast range of human emotions, Behzadi has made a name for himself for crafting mesmerising melodies and dynamic improvisational techniques, using the piano as vessel to capture the depths and intricacies of life.
Behzadi's musical journey has taken him to numerous corners of the world, where he has left audiences spellbound with his performances. From the enchanting shores of Bali to the bustling streets of New York, the opulent city of Dubai to the historic charm of Istanbul, the romantic ambiance of Naples, Italy to the cultural vibrancy of Moscow, and the cosmopolitan allure of Geneva to his hometown in Toronto, Arash has carried his enchanting music to diverse audiences.
Across his previous releases, Arash has showcased depth to his musicality as well as a distinct understanding for crafting emotional, cinematic soundscapes with piano and strings. His dynamic improvisational techniques create a dreamy atmosphere filled with mysterious yearning whilst retaining a tender sense of honesty and intimacy.
With his latest album, '11:11', Arash Behzadi invites us to explore the concept of synchronicities and unexplained experiences in his life. This mesmerising collection of compositions encourages listeners to contemplate the depth and mystery of life, as well as the possibility of the divine. '11:11' provides a glimpse into the universe's mysteries and the interconnectedness of all things.
Speaking about the album, Arash shares: "Synchronicities make us feel something, that our lives have significance. They invite us to reflect on the depth and mystery of life and consider the possibility of the divine. A glimpse into the mystery of the universe."
Arash's music offers fresh interpretations of minimalist music, intertwining with evocative visual metaphors that incorporate dance, theatrical performance, film, and animation. He eloquently describes the piano as a reflection of life's complexities, from moments of profound sadness and loss to exhilaration and new beginnings.
The new album is a fine addition to the artist's growing catalogue, showcasing some of his most captivating work to date.
You can listen to the album on Spotify, Soundcloud, Apple Music and iTunes.