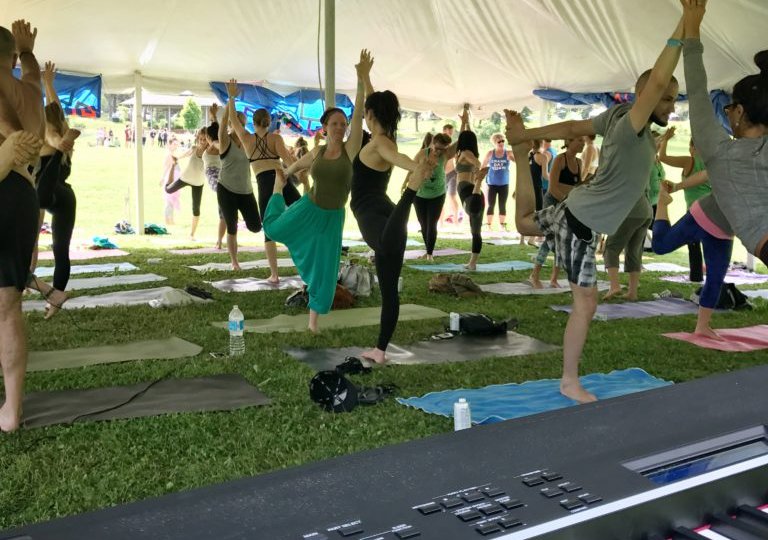 Arash performed live piano pieces with yoga instructors Carmelinda DiManno and Stephanie Mills at the first Muskoka Yoga Festival on Sunday, July 9 at Annie Williams Park in Bracebridge, Ont., for the SOUL REVIVAL closing session.
Arash began by playing a hand pan, a mystical musical instrument he picked up from Bali. DJ Erick B came in for the middle of the session. Arash played Kygo's song Firestone to close the session with some improvisation. It resulted in soothing vibrations created by the live piano and when combined with DJ Erick B's mixes participants were taken to a new level of serenity.
During savasana, the inhales and exhales of the yogis came to flow with the notes of the piano deepening the yoga experience.
With the guidance of Carmelinda and Stephanie, every participant connected to the perfect balance of movement and music.
"The waves of music took me someplace else, I didn't realize it was live piano until I felt the vibrations," said one of the participants..
July 9, 2017