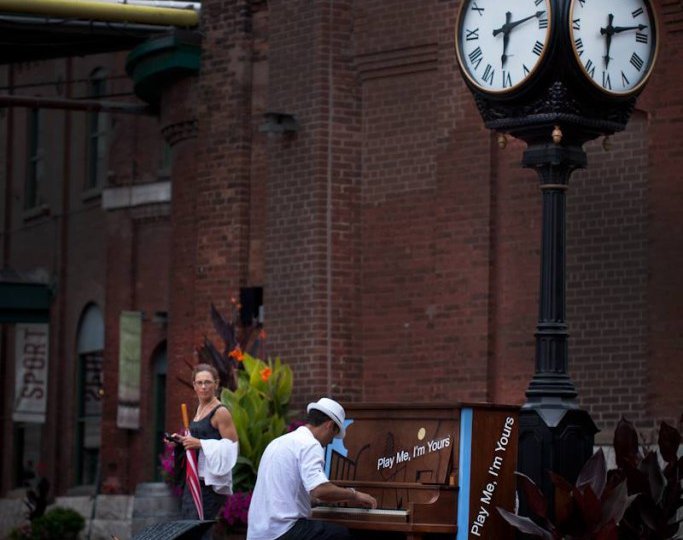 During the largest Pan Am Games in history in which 41 countries participated, Toronto hosted the largest multi sport games ever in the city. At night the city showcased hundreds of arts and musical acts from across the Americas for international audiences. Panamania was the unforgettable festival where sport met art.
From mid July to mid August, audiences were dazzled by an array of musical events featuring 1, 300 artists and 250 performances across the city.
Honored to be among them, Arash was invited to join some of the biggest names in the music industry to play his compelling piano compositions in Toronto's hub of arts, culture and entertainment, the famed Distillery District.
As the high octane bands played every night, crowds danced and children excitedly leapt about. But an unusual phenomenon took place when Arash played. People listened attentively of course, but the children became very quiet, sitting on the bricks of The Distillery's cobbled square, very still, listening with rapt attention as Arash poured his soul into the warm, vibrant instrument.