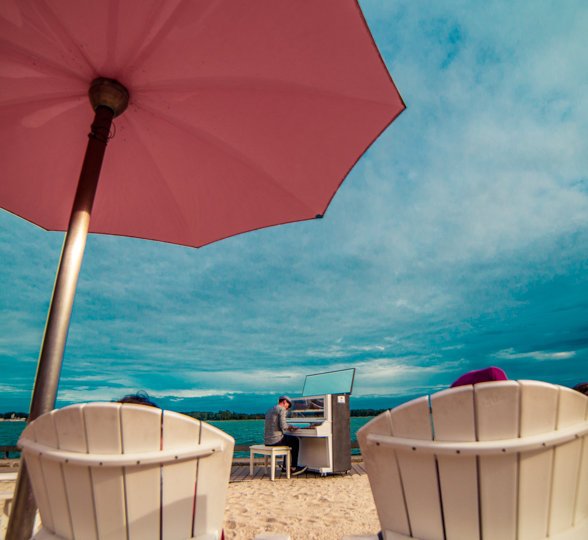 A beautiful and sunny day at Toronto's Sugar Beach was the perfect setting for my next street piano adventure. The iconic pink umbrellas, white sandy beach and the lake contrasted with the Toronto skyline while the air carried the sweet smell of the next door Red Path sugar factory.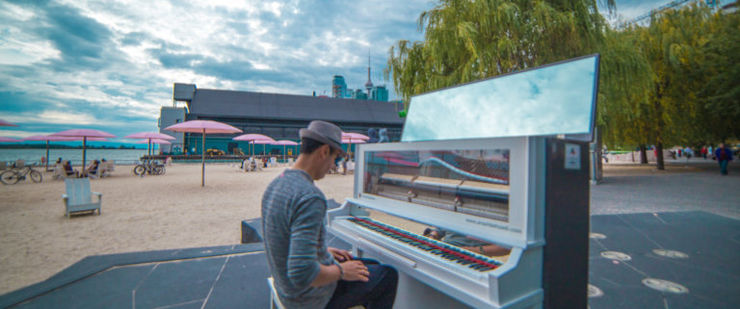 Many fans and friends came for my casual performance as I played into the late afternoon my original compositions as well as a few cover songs. I also found new fans and I felt that the music was connecting people and creating a warm environment for everybody to start talking to each other and casually hang out. Though the day took a windy turn it didn't stop the audience from taking the time to sit back and listen to the music. The audience ranged from toddlers to elderly couples who tenderly held hands. These are some of the beautiful photos from the day.
Bringing a piano to the beach proved to be quite difficult but my helpful friends and I were all smiles as we tried to figure out how to get the piano down the U-Haul trailer without breaking anything.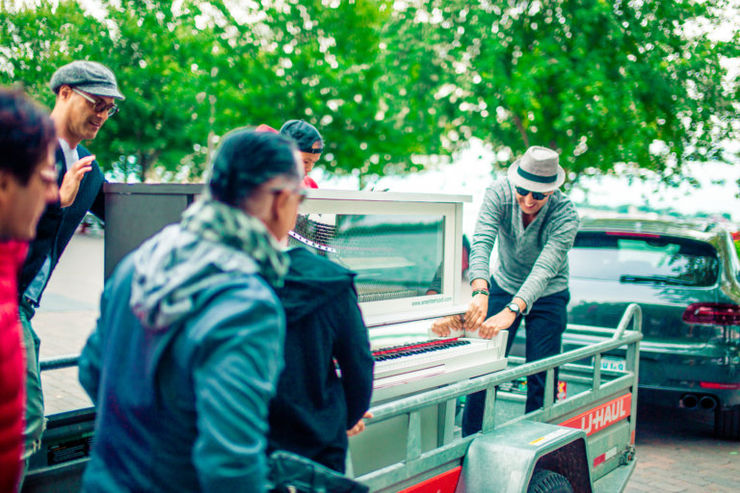 #ArashStreetSounds is a dedicated series where I play at iconic and scenic locations in and around Toronto and hopefully other cities too. These mini concerts are always free and open to everybody. You can find out where I'll be next on the events page or sign up for my newsletters so you can know first! If you come by please don't hesitate to say hello or snap a picture with the hashtag, I love seeing photos of listeners enjoying the music.
Special thank you to photographer Bahman and to all who stopped by to listen and enjoy the music.