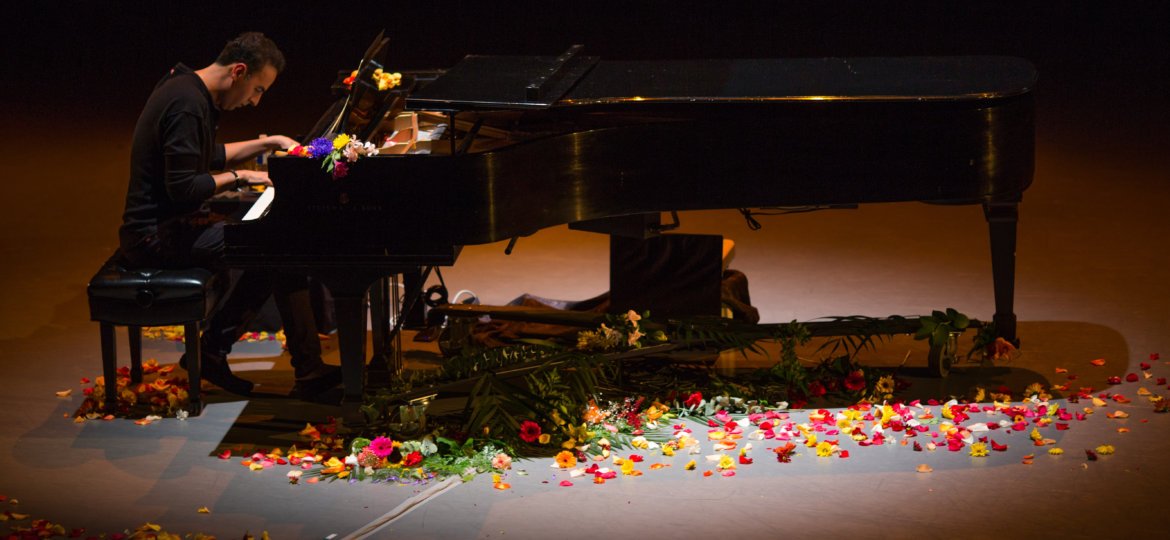 The
Betty Oliphant Theatre
, a name famous to ballet aficionados, welcomed a new artistic moment in early October when Arash introduced his soul soothing original piano compositions from his newly released album Elsewhere to an appreciative audience.
A story lies at the heart of each composition, often personal, always heartfelt and designed to take each listener on his or her own personal journey. Arash spoke directly to the audience, sharing the stories that inspired each composition.
---

---
Pieces ranged from "chills-up-the-backbone" magic of 
Lucid Dream
 to the intensity of 
Revelation
; from the sensual yet ethereal
Togetherness
 to the meditative and healing 
Deep Down
 and the inner peace and tranquility of 
Peace Within
, in all a powerful exploration of human emotion in all its complexity.
Scenes from Arash's poetic videos interspersed throughout the concert and the petal strewn stage added a dramatic visual backdrop to the musical experience.
---
---
The remarkable range of Arash's sensitivity and his soul touching compositions enhanced with spellbinding visual metaphors shaped an evening of colour, sound and imagery intensified by the audience's reciprocal emotional response.
---
---
---
Please feel welcome to share your experiences with #ElsewhereWithArash or submit your reviews here.
The album is now available on Spotify, Amazon, CDBaby, Apple Music and iTunes.
If you'd like to stay updated on the latest releases and shows you can subscribe to the mailing list on the home page.
Special thank you to Kambiz Mirzaei, Daniel Cosmic, Alireza Atarian, Dee Gibney, Doug Dickin, Erfan Ebrahmi, Zahra Saleki my friends and family who've shared their stories and those who attended my show and the rest of my team who have made this event a possibility.