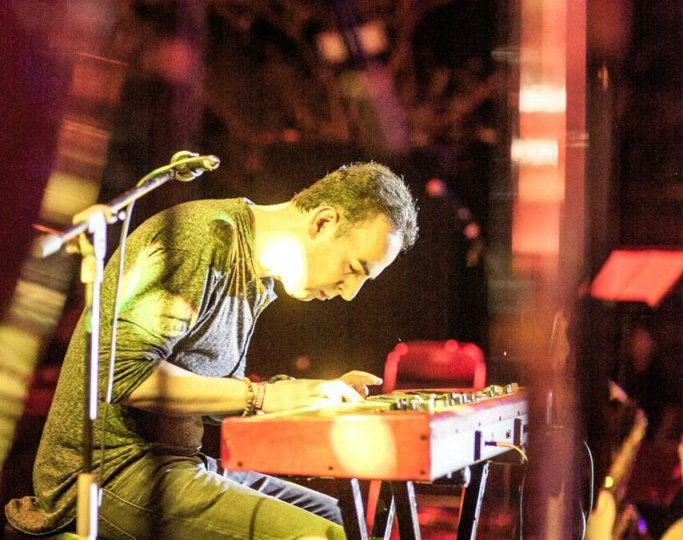 On March 25 of this year nomads, yogis and free spirited people from all corners of the world attended the 10th annual Bali Spirit Festival to celebrate yoga, dance and music.
Arash was invited to be the opening act for the festival on the One World One Stage that hosted other world renowned artists such as Xavier Rudd.
The One World One Stage concert series was held at Ubud's Arma Museum a setting of intricate art pieces, sacred trees, rice fields and lush foliage. Arash performed on their stone-carved stage for 30-minutes. On the piano, he reflected the mood of each composition and filled the space with captivated vibrations.
While on stage Arash performed impromptu pieces that have since made it into his upcoming album.
The music was suitable for the spiritual community in attendance as they sat back and listened in peace to the magic that was being created. Others were pulled in by the intense and serene notes that flowed throughout the open space which created the perfect atmosphere to start off the concert.
The Bali Spirit Festival wants "to awaken and nourish each individual's potential for positive change within, leading to positive change in our homes, in our communities, and around the world." To read more about the yearly event you can follow this link.
To stay updated follow Arash's Twitter, Instagram, and Facebook page or check out the events page to see where you can catch him live.
Special thank you to the festival organizers, fellow artists, sponsors and the audience for an enriching experience.